Dallas Area Athletes Trust Jill Lucas
Jill Lucas Represents Only The Finest Properties
Jill Lucas Also Specializes In Residential Highrises
Some of our communities served…
Praise For Jill…
I tried other rental agents with little success. When it comes to high end rentals Jill gets them rented and selects good tenants.
David McGee
It has been my personal and professional pleasure to work with Jill for many years with our high-end lease needs!  She is not only competent and knowledgeable, but she is also very dependable, a joy to work with and demonstrates a keen eye for real estate and a willingness to do anything possible to always put her clients first.  I would think of no one else when it comes to assistance with rental properties.  I recommend her without any reservation whatsoever!
Jan Richey, The Jan Richey Team, Keller Williams Realty
Jill is always my first call if I am in need of a high-end rental for my clients!
Christy Berry, Vice-President, Briggs Freeman Sotheby's International
Jill is ALWAYS ready to help in any way…. Both as a Realtor and a Friend!
Shreill & Everson Walls (Dallas Cowboys #24)
Jill has leased our house twice. Both times we had excellent renters who left the property in A-1 condition. She crosses her t's and dot's her i's. She holds your hand when needed, explains what you need to know, and is always there for you. If you are leasing you need Jill.
Sandy & Roger Rian
I have been working with Jill for 20+ years. Jill's loyalty to clients is very important to her, this is why she has a great customer base. Clients do not keep coming back unless they are happy with the service she provides, so that tells the story in my mind of how Jill Lucas operates.
Michael P. Power, President of Mortgage Texas
There is not a more qualified and professional residential leasing/sales agent in the Dallas-Ft. Worth metroplex, than Jill Lucas!" "My wife and I had the pleasure of working with Jill on two North Dallas home leases that we have been very satisfied with her negotiation skills, market value knowledge and relationships with the landlords in setting up the leasing contracts." "She is a great person as well, and will give you 110% of her professional experience in making the deal work for both parties.
We'll always cherish our relationship and trust in Jill Lucas.
Zachry & Pebble Fry
I have known Jill for many years and had the great fortune to have worked with her in the past. .
She is incredibly well connected and informed about the high-end residential real estate market.
Her reputation is second to none.
I would recommend Jill to anyone that needs to find, sell or lease a luxury home.
Wendy Watson
I have worked with Jill Lucas at Lucas Luxury Leasing for many year and she has always been so professional and of the highest integrity. On top of that she is a kind and lovely person as well. Great to do business with!
Joe Kobell, Realtor/Broker, Ebby Halliday Realtors
Jill did a great job for me. She leased my house in a timely manner, and, for the price we had agreed to.
Jill helped me with suggestions as to how get the house ready to lease.
Also, she has been available to consult with me on other properties I have considered leasing.
I recommend her highly if you are considering leasing.
Bob Clift
Jill is tenacious, honorable, organized and of the highest integrity.
Keith Callahan, Sr. Vice President, Dave Perry-Miller & Associates
You not only have a great reference list, but you also have a long list of happy clients because you are the BEST at what you do!
Shirley White
Jill Lucas and Lucas Luxury Leasing have been an absolute pleasure to work with. I love Jill's "tell it like it" style. You know you can count on her to put your interests first and give you incredible value. I highly recommend her to anyone looking to lease a home in the Dallas, Texas area.
JP Maroney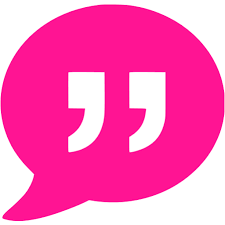 Jill Lucas, Luxury Leasing Specialist
"The Specialist" in Luxury Leasing in the Dallas Area, Jill Lucas is an accomplished Real Estate Agent with over 50 years of experience in leasing residential properties in the Dallas area. Her personal attention to clients makes the difference. Jill's expertise includes leasing of high-rise condominiums, townhomes, luxury homes and other uniquely special residential properties.
Phone
Office: (972) 380-5100
Cell: (214) 704-0803